A new school year is: a) exciting, b) stressful, c) hopeful. Answer: d) All of the above! From making sure your devices stay charged, to protecting them during your dash across campus, we've got the gear you need to keep it all together this school year.
SPECIAL GIFT WITH PURCHASE: Now through August 31st, when you purchase any product from our Back to School collection, you qualify to receive a FREE SurfaceSnap (3-pack) while supplies last! Just enter code "BACKINASNAP" to apply your discount. Limit one per order. Cannot be combined with other discounts.
---
Going to the library to hit the books? Keep your MacBook protected on the way with BookBook! This vintage-inspired leather case offers six-sided protection, shielding your Mac in style. You'll love the unique design and vintage feel of this one-of-a-kind case. Pair with BookBook CaddySack to keep your cables, chargers and dongles organized (instead of at the bottom of your bag). You'll look polished, professional and ready to take on that next term paper with confidence!
BookBook for MacBook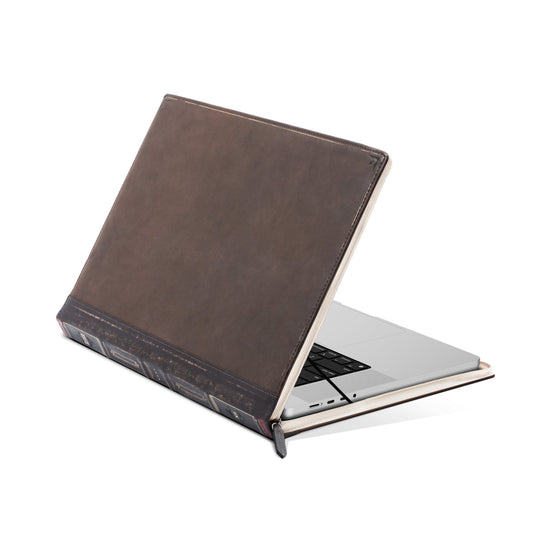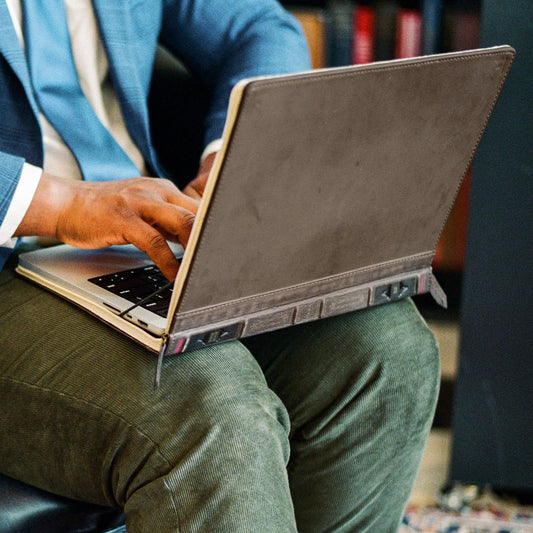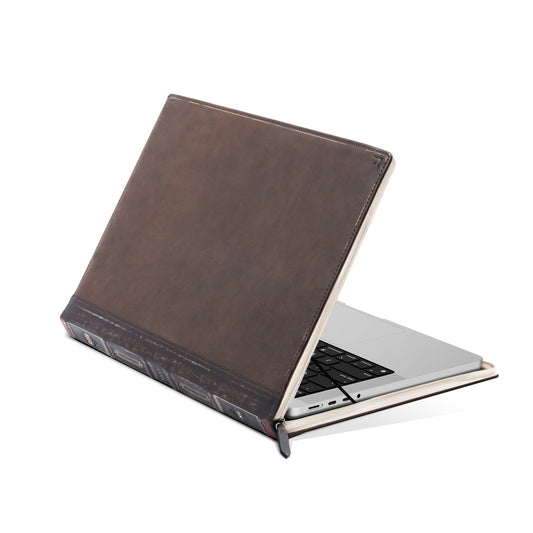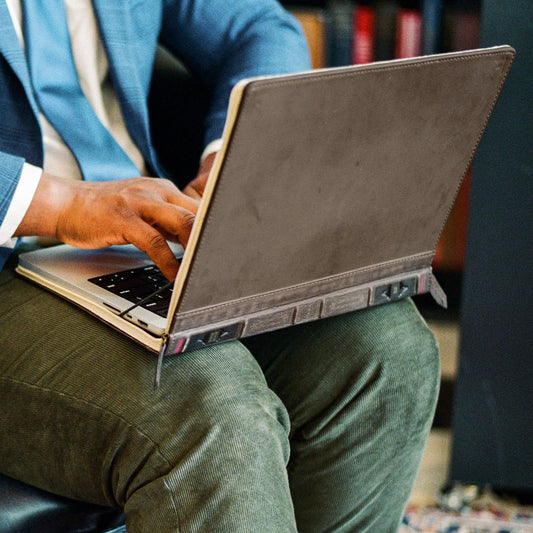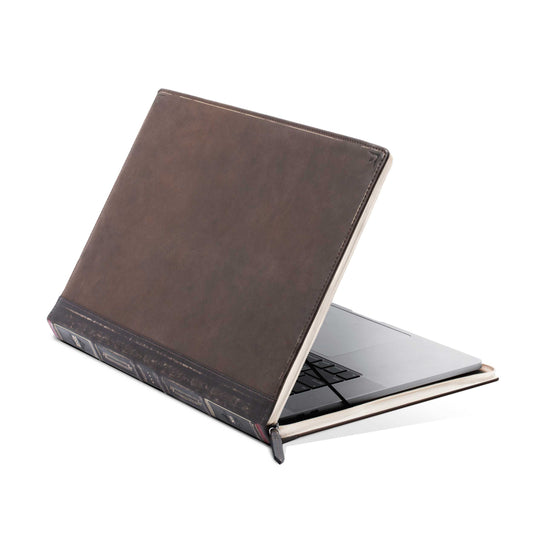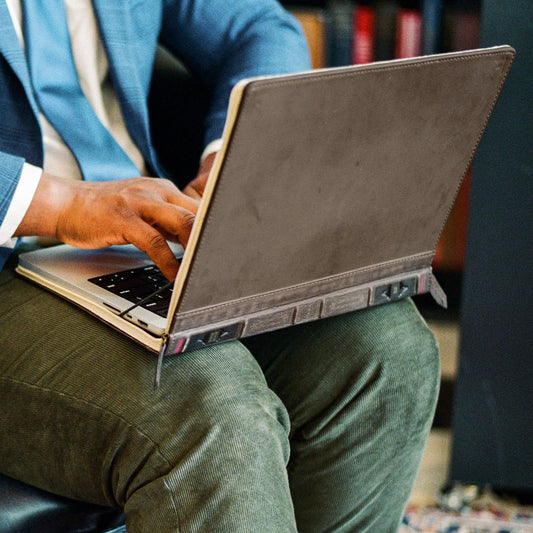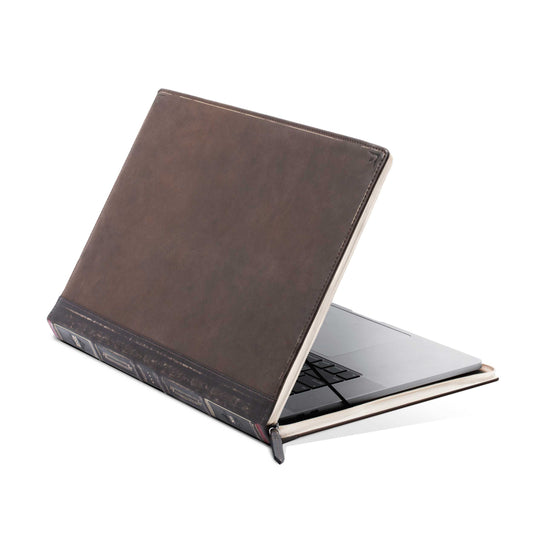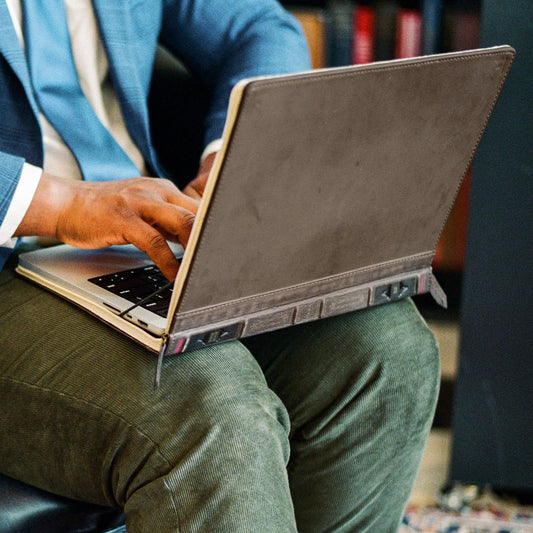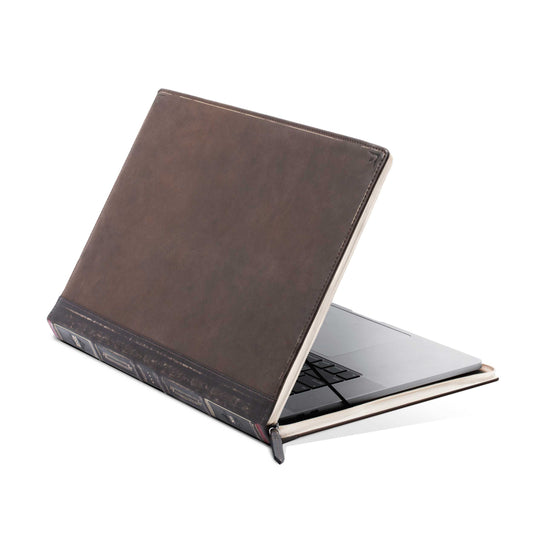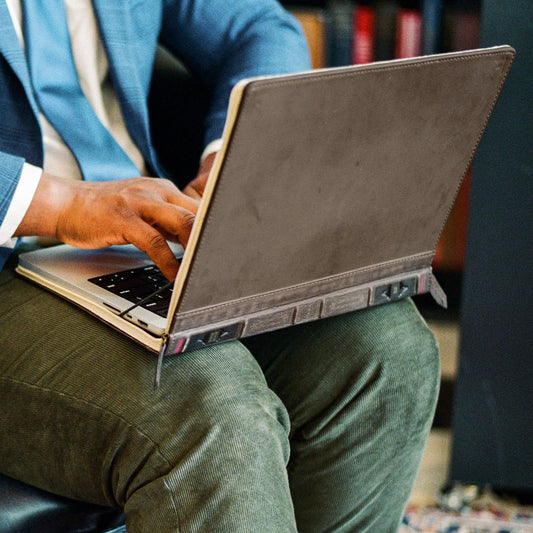 BookBook for MacBook
Vintage-inspired leather case with hidden storage pocket & work-in cover suspension for MacBook Air/Pro
BookBook CaddySack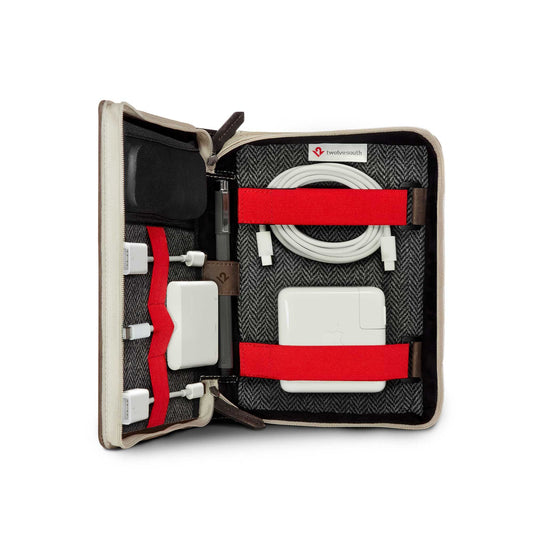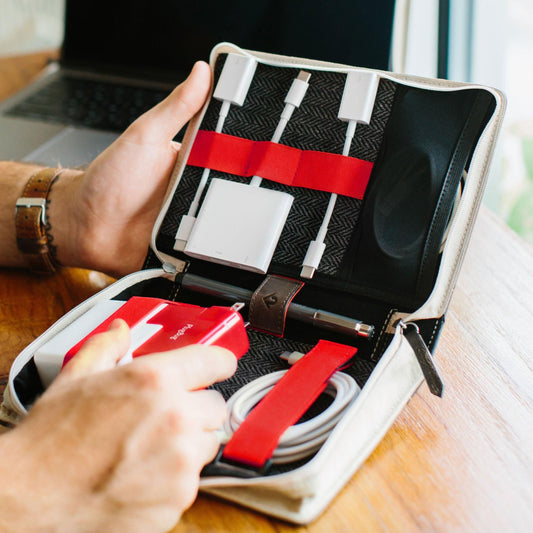 BookBook CaddySack
Stylish travel tote with adjustable straps & mesh pocket keeps cables & adapters organized on-the-go
A comfortable setup is key for long hours at your desk and lifting your screen to a more ergonomic height can make a huge difference! Add Curve for MacBook and Curve Riser for iMac & Displays to your setup and you'll instantly feel the difference. Not only will your neck and back thank you but the added height will also lift your webcam to a more flattering angle - perfect for virtual learning and group project collaboration!
Keeping your essentials in one place is a great way to simplify your life. Set your Apple Watch, iPhone and AirPods on HiRise 3 and rest easy knowing that they'll all be charged when your alarm goes off in the morning. Pair with PlugBug Slim, the compact USB-C charger that saves space in tiny dorms and campus apartments.
HoverBar Duo is the helping hand you need to unleash the power of your iPad. Use the desktop base to set your iPad right where you need it from your next group project video chat or watch an online tutorial while you take notes on your second screen. When its time for a break, use the shelf clamp to attach the adjustable arm to a shelf or bed frame for easy video streaming from anywhere! When your heading out for a coffee run, keep your iPad + Magic Keyboard protected with BookBook Cover . This handcrafted, genuine leather cover will keep your pricey devices safe from coffee stains and spills!
Whether you're a gym rat, varsity athlete or just looking for ways to be more active, your Apple Watch is a great tool for tracking your progress. With ActionBand and ActionSleeve, you can wear it comfortably during even more activities! Use ActionSleeve> to wear Apple Watch on your bicep during your next bike ride or pilates class. Wear ActionBandduring your next pick up game of basketball and all your friends will want one too. Both are machine-washable so you can keep them fresh for your best workout yet!
Your AirPods are your lifeline to music, podcasts, hands-free calls and more. Make sure you always know where they are by protecting them in AirSnap. This durable leather case protects your Wireless Charging Case from dirt and scratches, snapping shut to hold your AirPods securely inside. Plus, the S-clip allows you to attach it to your purse or backpack so you won't lose them in the wash (we've all been there)! Make sure you can always use your favorite wireless headphones, even with equipment that doesn't support Bluetooth. AirFly is the clever little gadget that lets you connect to any wired audio jack - wirelessly. Use to connect your AirPods to the gym equipment, in-flight entertainment system, car stereo and more!
---
Promotional offer is valid until August 31, 2022 at 11:59pm EST (US). Must purchase qualifying product to receive discount on promotional item. Promotional item must be added to cart by customer in order to receive it. Limit of one promotional item per order. Promotional items will be listed at retail price for the purpose of international import documents. No price adjustments on previous purchases. No substitutions allowed if products are out of stock. Discount codes and promotional offers cannot be combined. Offer subject to change without notice and is valid only at www.twelvesouth.com. Offers cannot be substituted, exchanged, sold or redeemed for cash or other goods and services. Products subject to availability; quantities are limited. Void where prohibited, taxed, or restricted by law. Qualifying discount amount applies to merchandise only, and excludes applicable taxes, international fees and duties (such as VAT), or any shipping and handling charges. Free ground shipping is available only on US orders.
Choosing a selection results in a full page refresh.
Your cart
Your cart is empty. Did you know, all US orders $45 or more get FREE SHIPPING?
Continue shopping